Simple control of toilet functions Intuitive remote control
The remote control for Geberit shower toilets can be operated simply and intuitively. All settings can be made with one hand. Using the display on the rear of the remote control, individual settings such as the spray arm position, oscillating spray or spray intensity can be stored in a user profile and adapted at any time. If descaling is planned, for example, then this is also shown on the display together with step-by-step instructions.
Alternatively, an optional wall-mounted control panel is also available. This can be positioned anywhere and is screwed or affixed to the wall without cables. The shower toilet can also be controlled with ease via the app.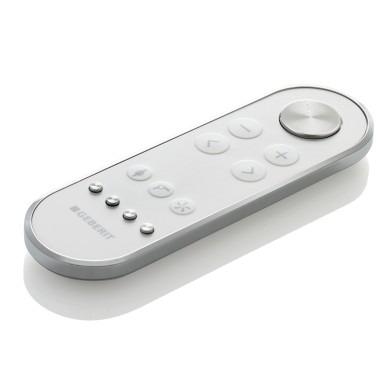 Remote control for the AquaClean Mera shower toilet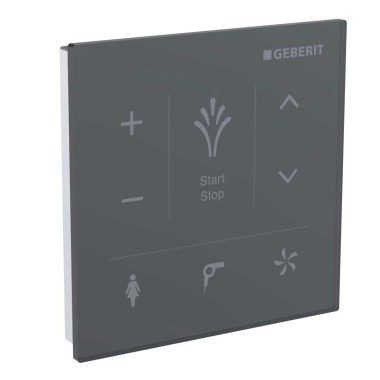 Wall-mounted control panel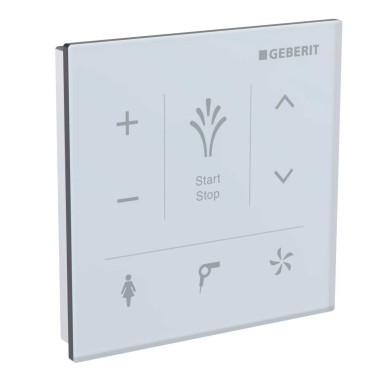 Wall-mounted control panel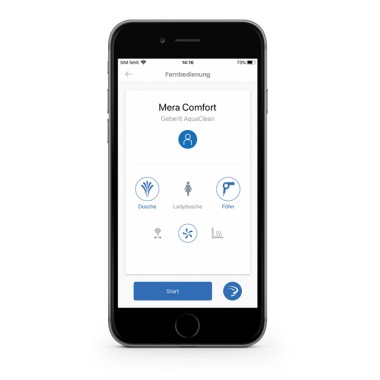 Geberit Home App