Ideas for bathroom renovation
How do you redesign an old bathroom? Two successful examples with before and after pictures from Switzerland and Norway offer inspiration for modern bathroom designs.
Before and after: designing a modern bathroom Example from Switzerland
Dark, old-fashioned, damaged – such was the state of the bathroom of the D'Apice Herger family from Switzerland before the renovation. Fortunately, the family was able to remodel the bathroom and make it more modern. The walls were stripped, the old appliances dismantled and the dark bathroom was transformed into a bright, modern oasis of well-being within just a few weeks.
Comfort is very important in the new bathroom. With coordinated sanitary products and a simple choice of colours and materials, including stone-look tiles and wooden bathroom furniture, the transformation was a success.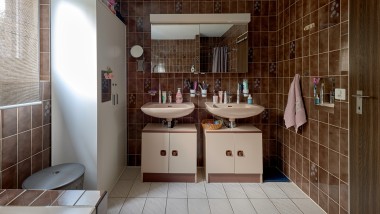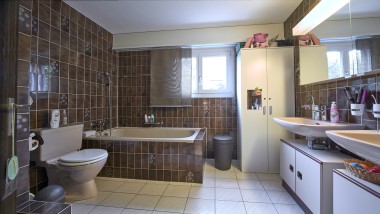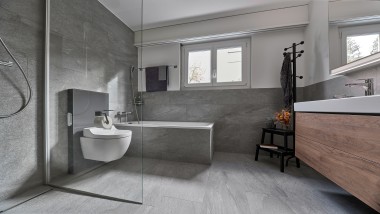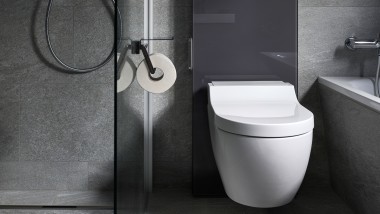 Before and after: Floor-even shower
A floor-even shower replaces the tight shower cubicle in the renovated bathroom. This solution is far more convenient and safe to step into. The Geberit CleanLine shower channel matches the grey tiles well and scores with its slim design and efficient water drainage. The glass partition wall lets enough light into the room, making the shower seem less bulky.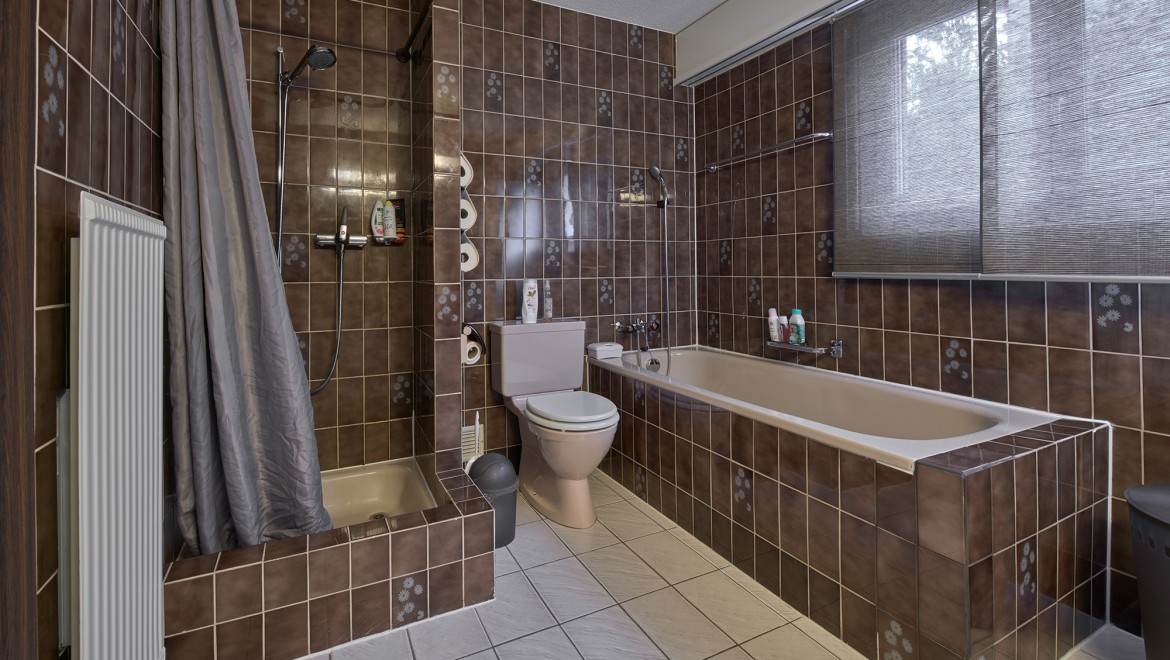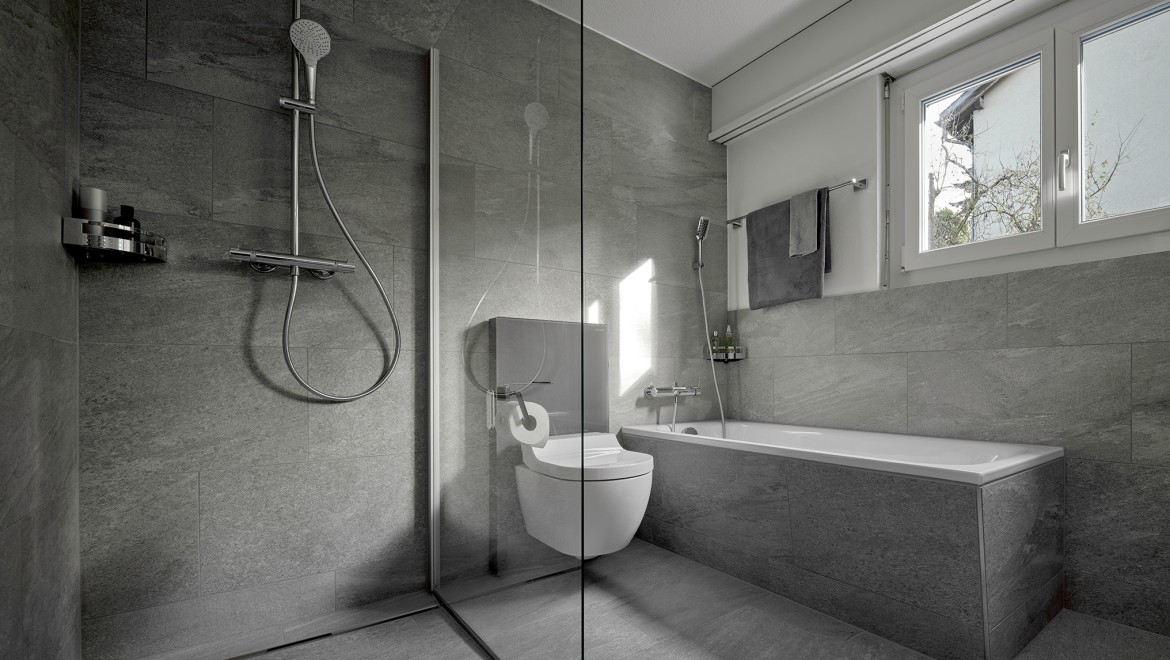 Tile renovation options Example from Norway
Before the renovation, the owners found the six-square-metre bathroom in a house on Saetre in Norway old and uncomfortable. Cold, light blue fine stone tiles and wooden furniture set the tone.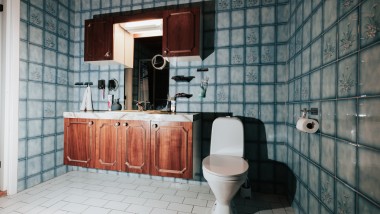 The bathroom dates from the 70s.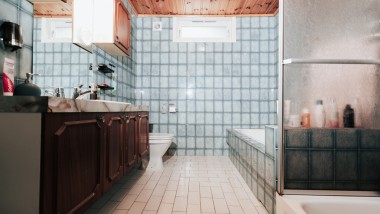 The ceiling, walls, floor and furniture combination is no longer modern.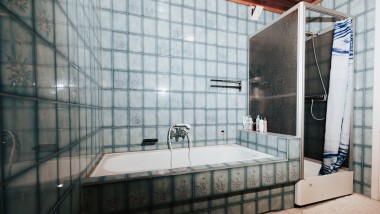 Before, the small bathroom with shower seemed bulky and uncomfortable.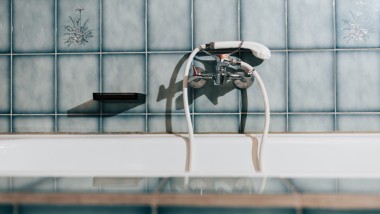 Even the light blue tiles, which were getting on in years, were past their prime.
The small bathroom is visually enlarged with tiles
After the renovation, white marble tiles on the walls and floor create a harmonious and timeless design. They give the room a bright and pleasant atmosphere. Large tiles also make the room seem larger.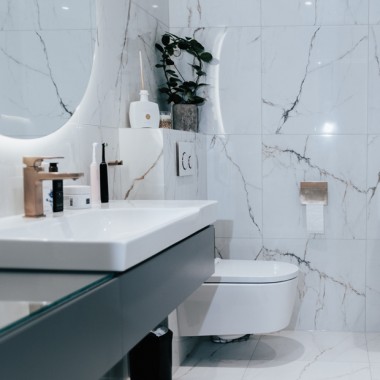 Bright and modern: the renovated bathroom with marble tiles.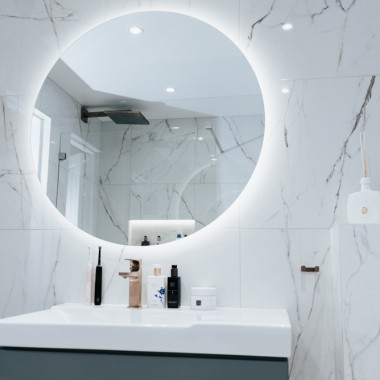 The round mirror above the Geberit Xeno² washbasin gives the room a modern flair.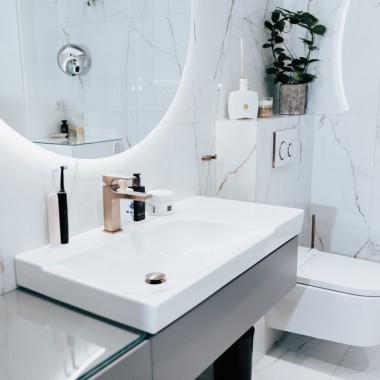 The washbasin, with its asymmetrical shape, is a design highlight.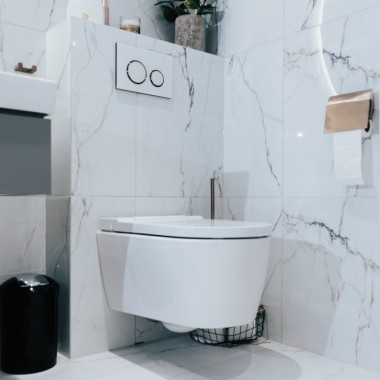 A shower toilet is a must in a modern bathroom.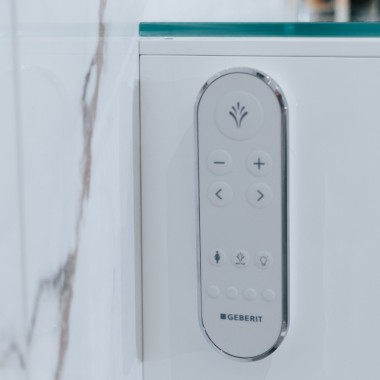 More comfort with a remote controlled shower toilet.
Bathroom renovations: tips and inspiration
How long does a bathroom renovation take?
Which bathroom furniture combinations work?