Where odours are uncalled for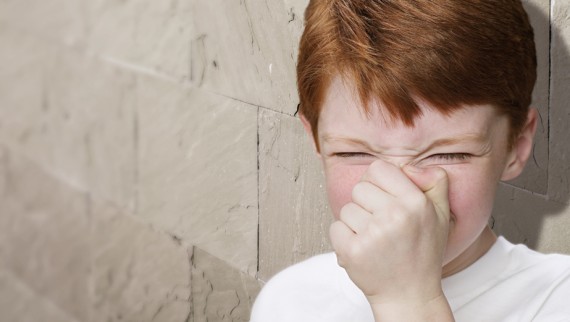 It's dinner time. The family are waiting impatiently at the dining table, armed with knives and forks. There's no doubt that mum has conjured up yet another delicious meal – but what that might be remains a mystery. That's because the extractor fan has been activated and the door kept closed to stop any cooking smells spreading through the house. It's something that mum always seems to be reminding the family about!
The situation is very similar in the bathroom. Although generally the room is fresh and clean, occasionally there might be some rather unpleasant odours that can linger for a while. For quite some time now, odour filters have been used in bathrooms to combat this problem and they work in much the same way as cooker hoods do. Luckily, the filters work much more quietly than the cooker hoods. Instead of siphoning off cooking smells, they remove unpleasant WC odours right at the source – in the WC ceramic appliance. As a result, the bathroom regains its pleasant fresh scent.
Here's a little tip: to keep the odour extraction unit working at its best, the filter needs to be replaced regularly – something that applies to the kitchen as well as the bathroom.
Which bathroom is the right one for you?